[Retour à la liste des conférences]
Vous pouvez vous rendre sur le site de la conférence en cliquant sur l'image ou sur le lien indiqué.

University of East Anglia, Norwich, UK
19 Juin - 21 Juin 2017
http://ima.org.uk/conferences/conferences_calendar/2nd-ima-conference-nonlinearity-coherent-structures.html
Organisateurs : Dr. Emilian Părău – (University of East Anglia) – Chair Professor Paul Milewski (University of Bath) – Deputy Chair Professor Peter Clarkson (University of Kent) Professor Thanasis Fokas (University of Cambridge) Professor Demetrios Papageorgiou (Imperial College London) Professor Jean-Marc Vanden-Broeck (University College London)
Mots-clés : Integrable systems Nonlinear waves in fluids, Soliton theory, Nonlinear evolution PDEs
The aim of this conference is to bring together researchers working on aspects of nonlinear phenomena and to encourage interaction between experts from different areas such as Applied Mathematics, Mathematical Analysis, Fluid Dynamics, Engineering and Physics. Recent theoretical developments, new computational methods and experimental findings will be presented and discussed. We plan to avoid parallel sessions and foster as much as possible communication across the different communities.
---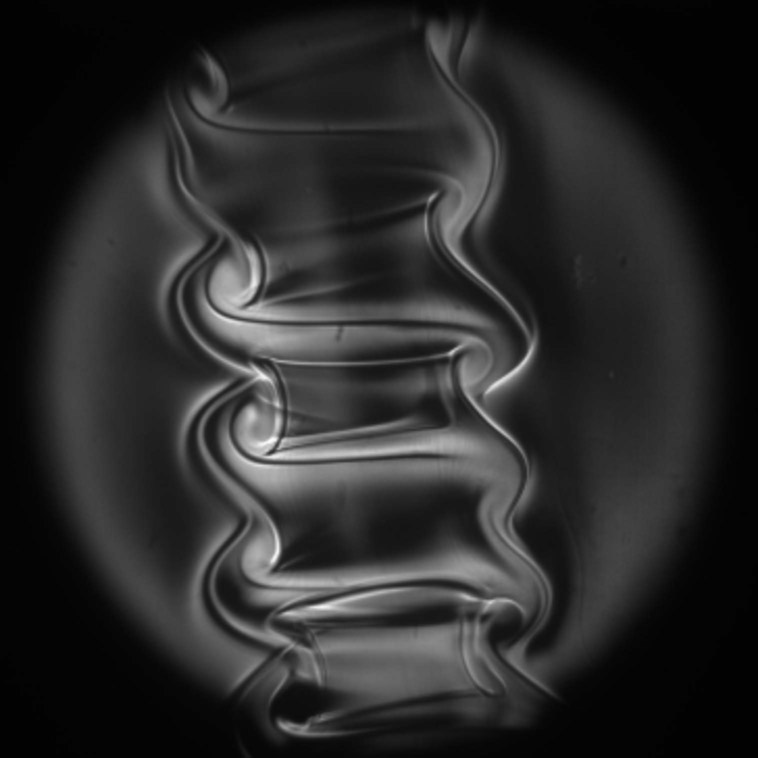 Instabilité d'un tourbillon stratifié incliné (plus de détails...)
Experimental Chaos and Complexity Conference, Madrid, 4 Juin 2018
International Conference on Applications in Nonlinear Dynamics (ICAND 2018), Maui, Hawaii (USA), 5 Août 2018
Dynamics Days Europe, Loughborough University, 3 Septembre 2018