Conférences récentes et à venir
Pour les détails complets d'une conférence, cliquer sur le bandeau ou sur l'image, ou bien vous rendre directement sur le site de la conférence à l'aide du lien indiqué.
We will welcome researchers involved in the science of magnetic fluid, at large, from liquid dispersions to more complex systems such as magnetorheological fluids, magnetic gels, biocolloidal systems, etc. Topics: Advanced design and synthesis of magnetic particles and magnetic fluids, Active magnetic colloids and soft magnetic systems, Theory, statistical mechanics, ...
Conférences plénières Mini-colloques : MC3 Information et biologie MC4 Mécanique et le vivant MC7 Les 100 ans de l'effet Compton : des sources aux applications MC8 Dernières avancées dans le domaine des technologies quantiques MC15 Matière molle : des concepts fondamentaux à la fabrication de systèmes originaux MC16 Fluides classiques ...
Les équations de Navier-Stokes ont 200 ans cette année. Elles décrivent la dynamique des fluides visqueux à très grandes échelles de longueur et de vitesse, conduisant à des écoulements turbulents, imprédictibles et énergivores ou à des échelles beaucoup plus modérées associées à des écoulements laminaires plus faciles à prédire et ...
023 will be the bicentenary of Navier's work that led to the establishment of the master equations of fluid mechanics, known as the Navier-Stokes equations, which are intrinsically linked to Turbulence, certainly one of the most common phenomena around us but also one of the most complex fields in physics. ...
---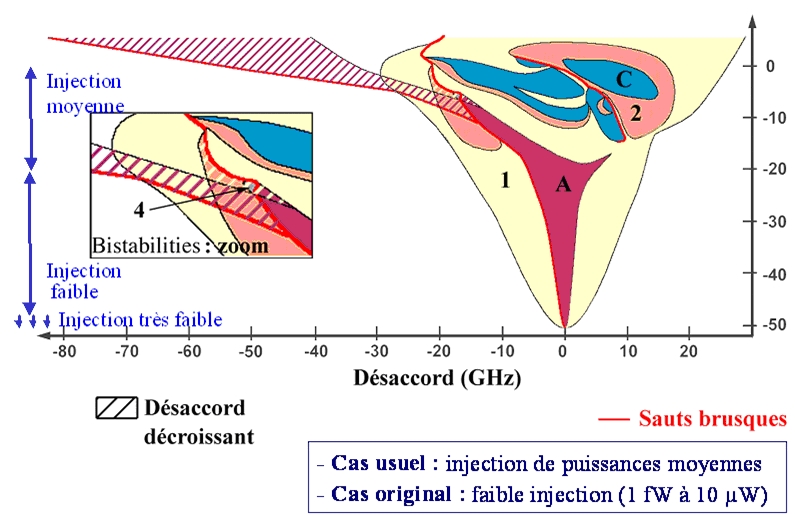 Régimes dynamiques de l'injection optique (plus de détails...)
International Conference on Magnetic Fluids (ICMF) 2023, University of Granada, Granada, Spain, 12 Juin 2023
Congrès Général des 150 ans de la SFP, Cité des sciences et de l'Industrie, Paris, 3 Juillet 2023
200 Years of Navier-Stokes Equation and Turbulences, Les Houches, France, 31 Juillet 2023