Images du non linéaire
Vous avez la possibilité de proposer une image illustrant un des thèmes du non linéaire, au sens large, afin qu'elle soit incluse dans cette collection. Elle sera mise en ligne après avoir été visée par le comité éditorial. Il est entendu qu'une image ne sera soumise qu'avec l'autorisation explicite des auteurs.
[Soumettre une image]
Si vous voulez agrandir une image, ou lire l'intégralité d'une description tronquée, cliquez sur l'image.
---
---
Excitations sonores d'un hexagone actif
Paul Baconnier, Joachim Charbit, Olivier Dauchot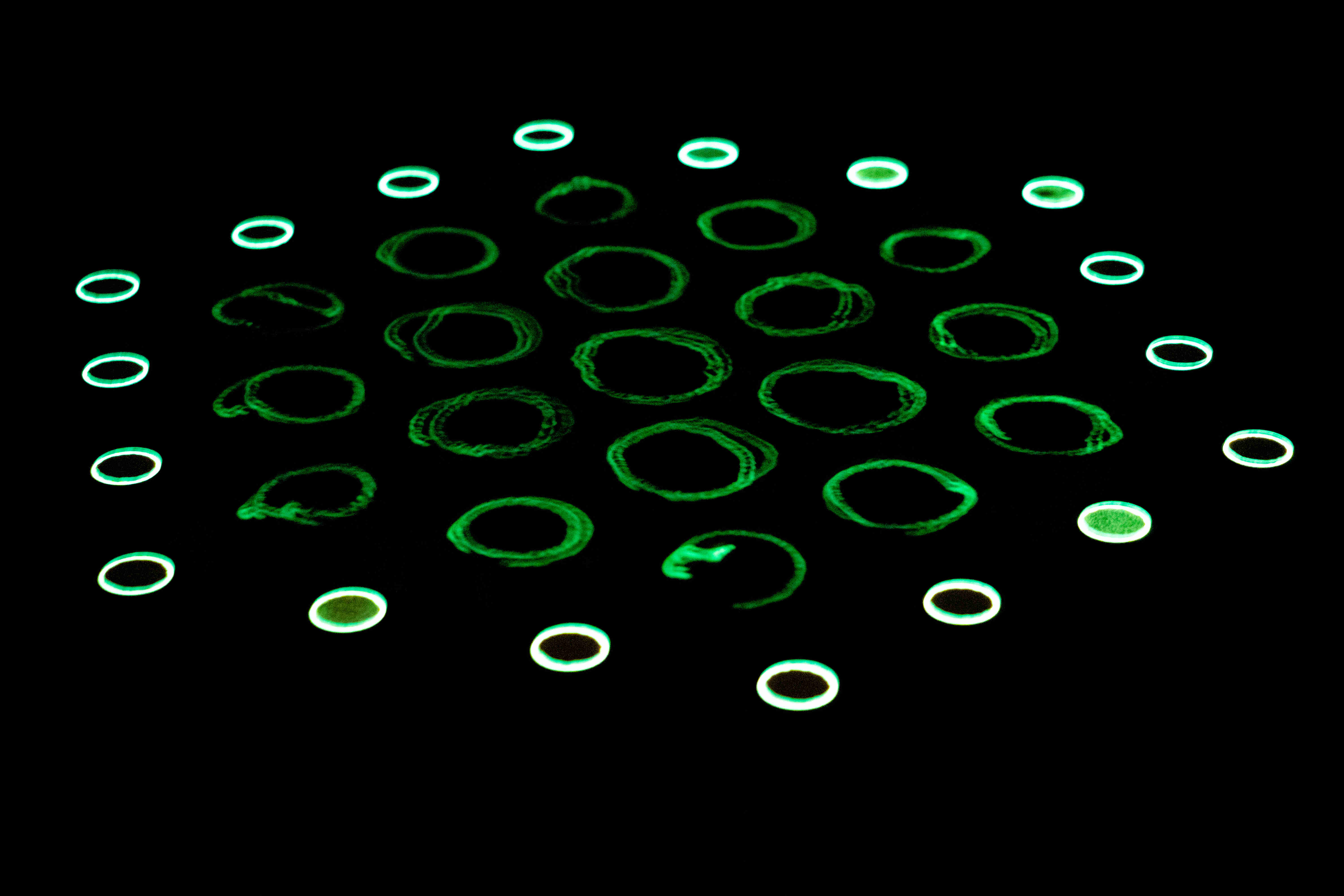 Soumis le 18 FéV 2022 par Paul Baconnier
Mot(s)-clé(s) : Active matter, Mechanics
Photographed with long exposure times, centimetric active units decorated with fluorescent paint leave a light trail highlighting their dynamics. When embedded in an elastic network with hexagonal boundaries, all particles orbit around their equilibrium position in a synchronized collective steady state, namely a collective actuation.
Water slider
Giuseppe Pucci, Ian Ho and Daniel M. Harris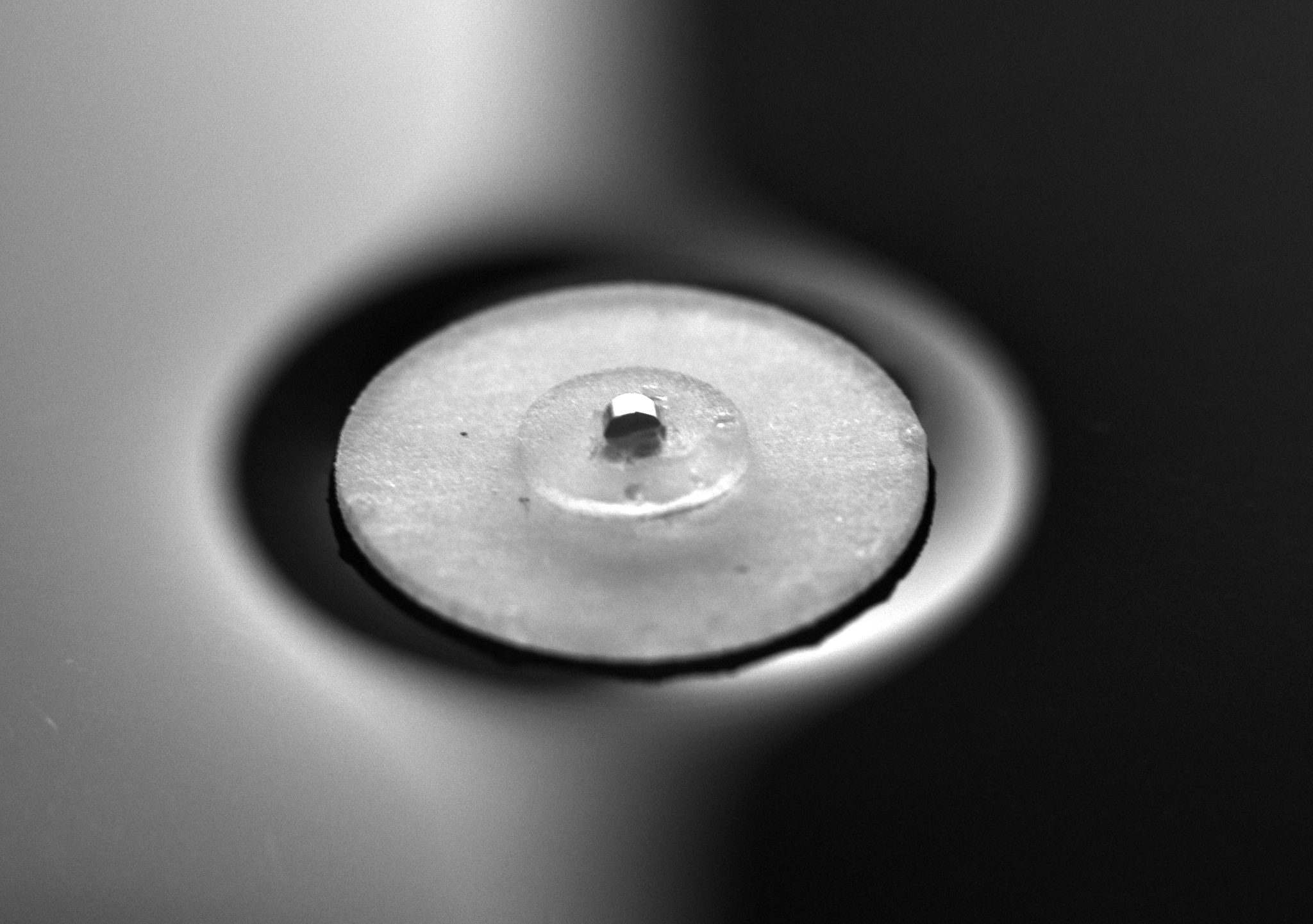 Soumis le 27 FéV 2020 par Giuseppe Pucci
Mot(s)-clé(s) : fluid interface, slider, skin friction
Photograph of a disk resting on the surface of water by virtue of the equilibrium between its weight, surface tension, and hydrostatic forces. The disk is embedded with a small permanent magnet, which allows to guide the disk on the liquid surface by means of an external magnetic field, and to study the friction experienced by the disk. The disk is coated with a commercial super-hydrophobic spray coating and has radius R = 8 mm.
Genèse hydrodynamique des créatures colloïdales
B. Delmotte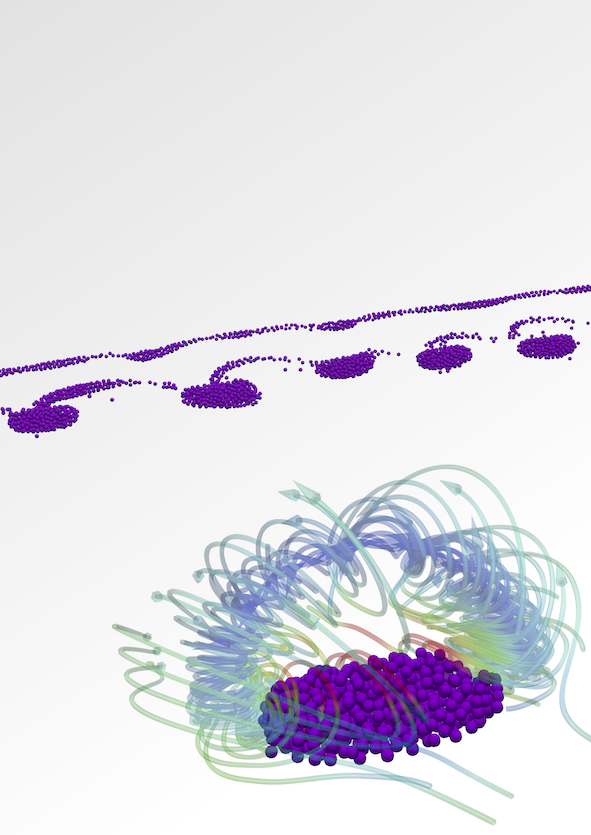 Soumis le 13 FéV 2020 par Blaise Delmotte
Détachement de créatures colloïdales issues d'une instabilité transverse dans une suspension de particules en rotation au-dessus d'une paroi.
---
---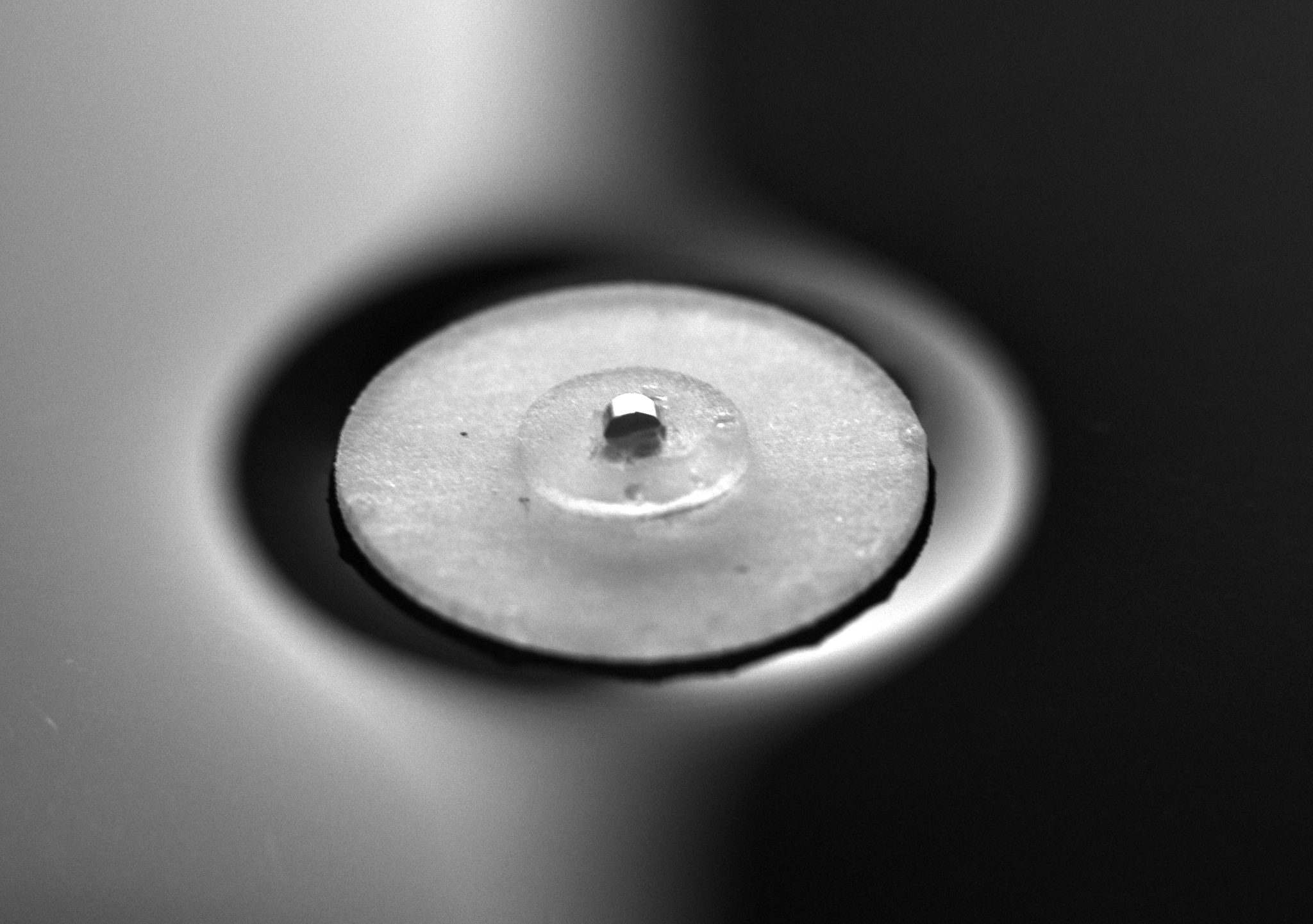 Water slider (plus de détails...)
200 Years of Navier-Stokes Equation and Turbulences, Les Houches, France, 31 Juillet 2023
200 Years of Navier-Stokes Equation and Turbulences, Les Houches, France, 31 Juillet 2023
200 Years of Navier-Stokes Equation and Turbulences, Les Houches, France, 31 Juillet 2023