[Retour à la liste des conférences]
Vous pouvez vous rendre sur le site de la conférence en cliquant sur l'image ou sur le lien indiqué.

Madrid
4 Juin - 7 Juin 2018
https://eventos.urjc.es/9662/detail/the-15th-experimental-chaos-and-complexity-conference.html
Organisateurs : Irene Sendina-Nadal and Regino Criado (Universidad Rey Juan Carlos)
After Crystal City, Edinburgh, Boca Raton, Orlando, Potsdam, San Diego, Florence, Sao José dos Campos, Catania, Lille, Ann Arbor, Aberdeen, and Banff, the 15th edition of the Experimental Chaos and Complexity Conference will be held in Madrid, Spain, on June 4-7, 2018, organized by the Rey Juan Carlos University. As in the past editions, this biennial conference is dedicated to experimental work in nonlinear dynamics. It is a highly interdisciplinary conference to highlight experiments and experimental challenges, although the conference attracts many theorists and mathematicians providing a theoretical framework to observations or new methods for analyzing data.
If you would like to share with the community your recent experimental findings (or you are a theoretician looking for an experiment) about nonlinear dynamics on:
brain & neurons
optics & lasers
electronic networks
social science and transportation systems
data science, machine learning and cyber security
granular media and active matter
climate and earth
fluids & plasma
ecological systems and evolution
experimental game theory
systems biology
cardiac waves and tumor growth
chemical systems
​or any other topic related with the general scope of the conference, the organizing committee encourages your participation. To keep updated about the latest news follow us on twitter @ecc15madrid2018. If you have any questions please send us an email or contact through the contact form button located above.
---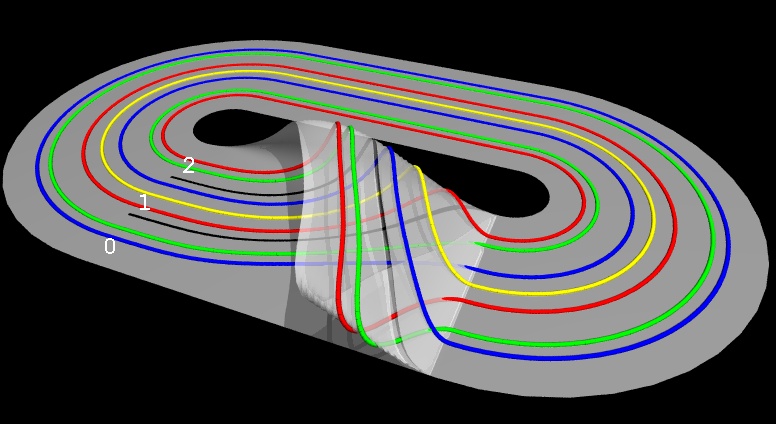 Organisation topologique d'un attracteur spirale (plus de détails...)
Waves Côte d'Azur, Nice, France, 4 Juin 2019
Vortex dynamics, turbulence and related phenomena in quantum fluids, Natal, Brazil, 17 Juin 2019
International Conference on Magnetic Fluids – ICMF 2019, Sorbonne Université, Paris, France, 8 Juillet 2019