[Retour à la liste des conférences]
Vous pouvez vous rendre sur le site de la conférence en cliquant sur l'image ou sur le lien indiqué.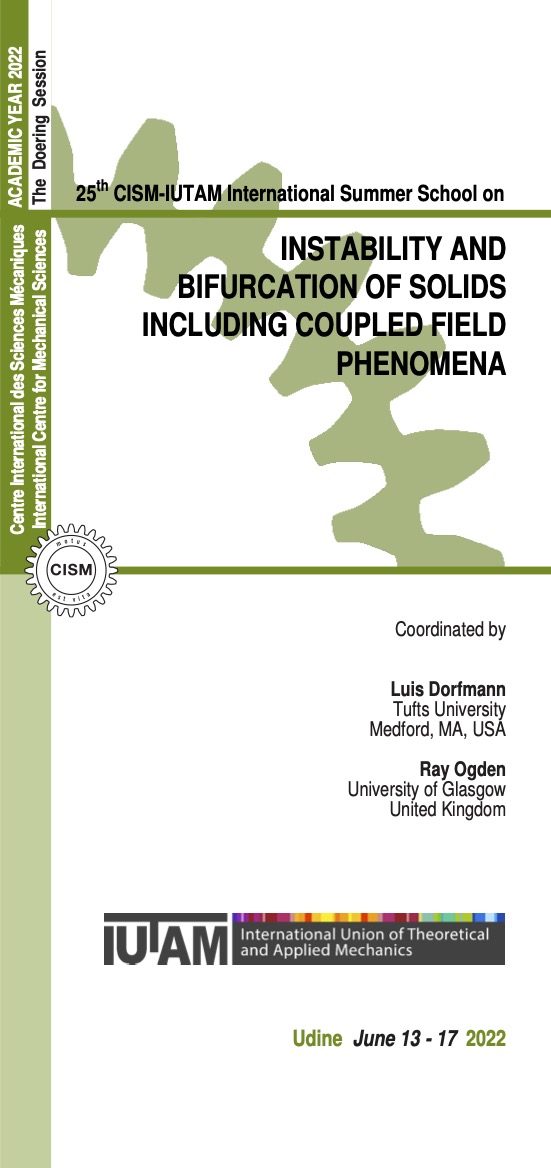 Udine (Italy)
13 Juin - 17 Juin 2022
https://www.cism.it/en/activities/courses/C2204/
Organisateurs : Luis Dorfmann and Raymond W. Ogden
CISM-IUTAM is organizing a school in Udine (Italy) on Bifurcations and Nonlinearities in solid mechanics. The purpose of this course is to provide a carefully crafted state-of-the-art overview of the fundamental theories, established models and ongoing research related to instability and bifurcation phenomena in solids undergoing finite deformations, including the effects of electric fields and growth. The course will be organized around several complementary and interacting themes. A comprehensive overview of the continuum theory of materials subject to large deformation will be presented, including the constitutive equations of nonlinear elasticity, elastoplasticity, Cosserat solids, electroelasticity, residually stressed and fibre-reinforced materials, and growth in biological systems. It will be held in person and also on line. PhD students, Post Docs and more advanced researchers are welcome to apply.
---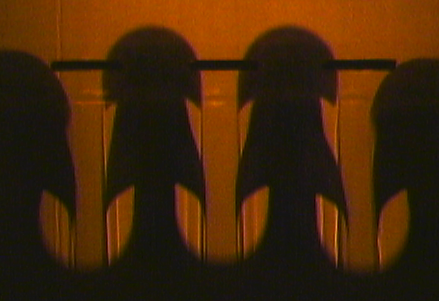 Instabilité non linéaire de Rayleigh-Taylor (plus de détails...)
Summer School on Fluids and Turbulence, Lyon (France), 27 Juin 2022
Particles, Drops and Bubbles in Stratified Environments, Toulouse (France), 4 Juillet 2022
Summer School on Wave Turbulence, Torino (Italy), 18 Juillet 2022
18èmes Journées de l'Hydrodynamique, Poitiers (France), 22 Novembre 2022
18èmes Journées de l'Hydrodynamique, Poitiers (France), 22 Novembre 2022
18èmes Journées de l'Hydrodynamique, Poitiers (France), 22 Novembre 2022